Social Community Development
Star Street
It is said that on the street called Star Street in Bethlehem, Joseph and the Virgin Mary passed by looking for a shelter on Christmas night. It is also said that the Magi then passed by following the comet star. For this reason, over the centuries this has become one of the most important streets in the old city of Bethlehem. The houses of Christians who wanted to live right there where Jesus was born were built around it and at the Manger square. Then came the shops and hostels for pilgrims and Star Street was teeming with life.
Dar al Majus Project
Today, due to political events, many have left and numerous empty, abandoned and degraded buildings overlook Star Street. Among these was also the complex where Dar Al Majus Guesthouse stands today. This is not just a common guesthouse, as there could be many in Bethlehem, but above all it is a social work in support of the local community. The project is part of the Association pro terra Sancta initiative in collaboration with the Custody of the Holy Land, which aims to purchase, restore and reuse the property for various purposes. Dar al Majus is one of these properties which on the one hand provides hospitality and on the other supports the local family economy through the creation of jobs. The profits will also go to finance other social projects.
Dar Al Majus is part of a network of activities that all aim to preserve the local historical and cultural heritage through the involvement and sustainable development of the local community.
Our Team: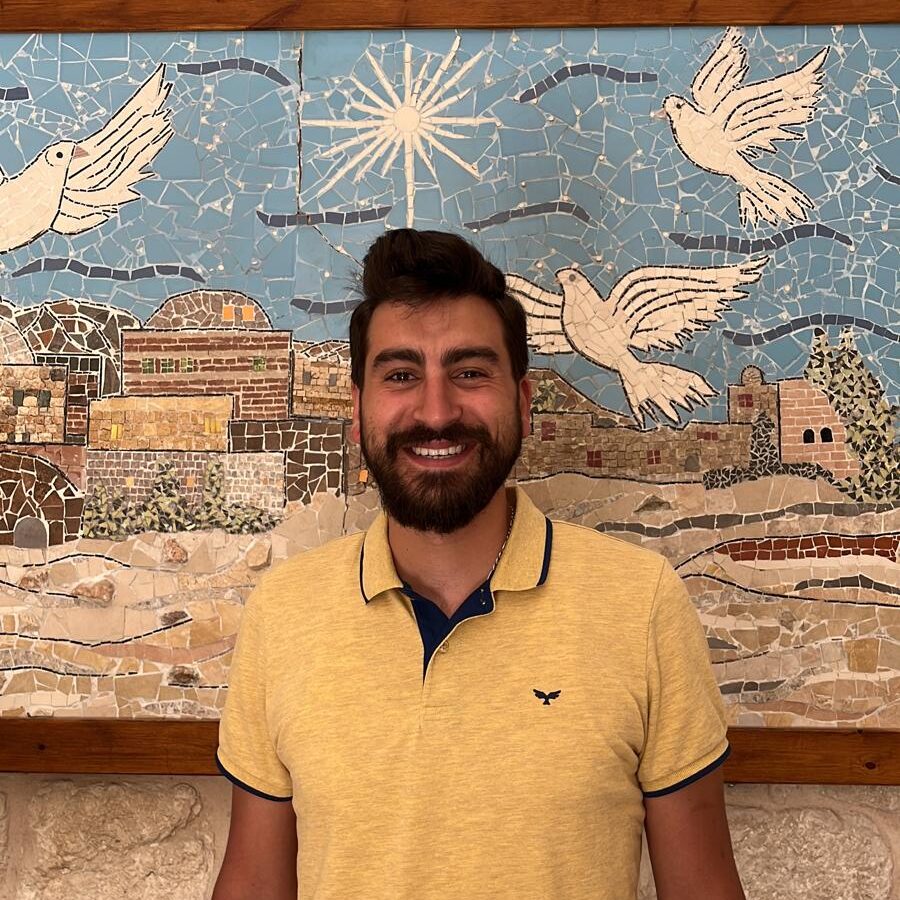 Ask Roni!
Rony is the manager of the Guesthouse, he is Palestinian, but he also speaks English; he is a really nice and helpful person. For anything, ask Rony!
Vincenzo Bellomo
he is responsible for the office of the pro terra Sancta Association in Bethlehem. He is Italian, but he has lived here for 13 years and knows every corner of the city where Jesus was born.